This post contains affiliate links. If you click a link and make a purchase, we will make a commission. Thank you.
Salad is awesome, and because I love salad so much, I put together this list of 56+ Unique Salad Quotes and Captions for your Instagram, Pinterest, or other social media (TikTok).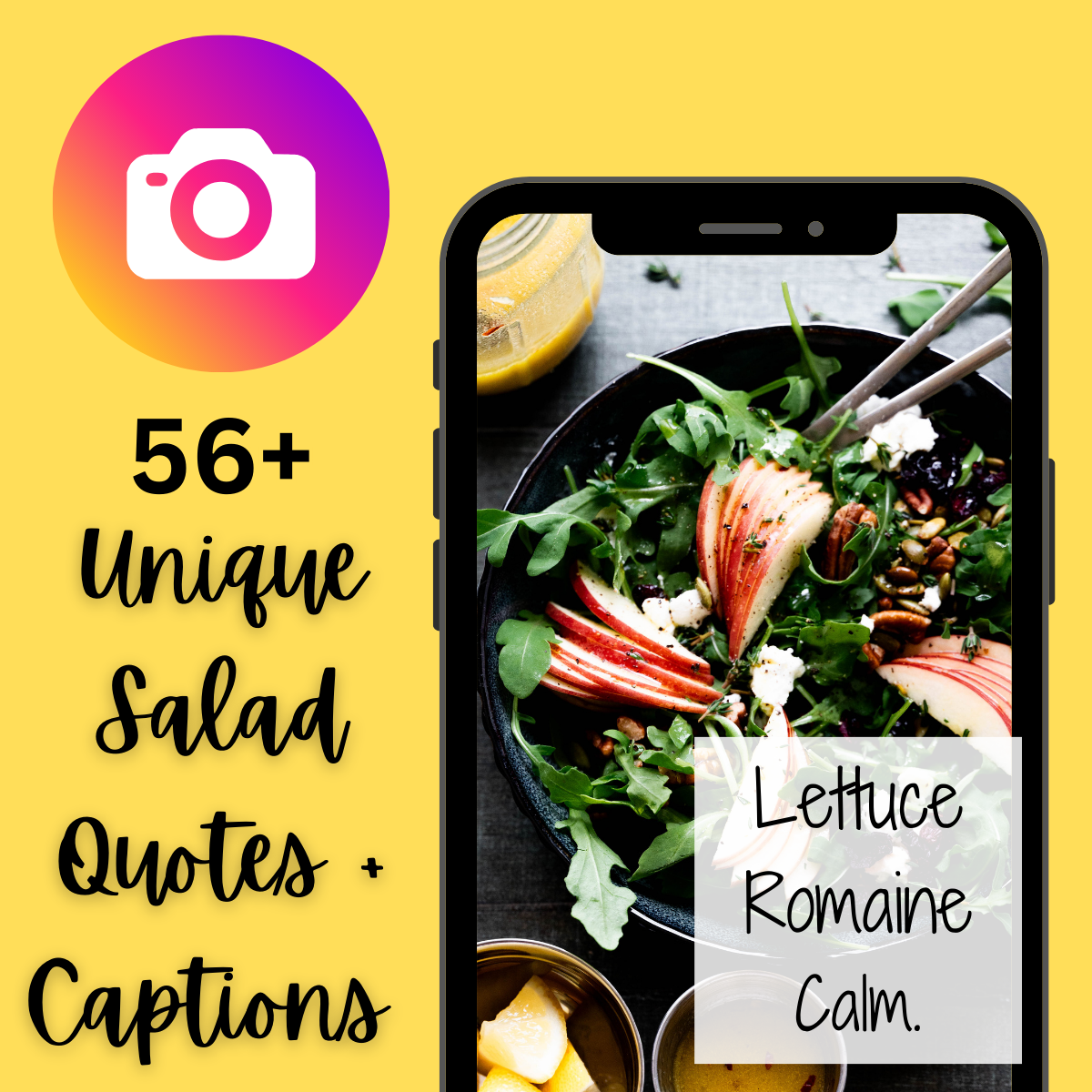 Whether you love famous, celebrity salads such as this La Scala Salad, or fall inspired salads, or kale salads, we've got you covered when it comes to salad recipes!
Jump to:
Tips to level-up your Instagram food photography (without fancy equipment)
Canva - I love Canva and use it to resize photos, make Pinterest pins, and edit my photos.  It's definitely worth the investment. 
IPhone or Android MACRO LENS - Game changer!!  If you've ever wondered how bloggers get those big, 1:1 ratio photos of their food (big, juicy, close-up shots, this is the secret.  
Bessie Bakes Surfaces - I'd recommend getting two, and if you're not a skilled photographer, I'd go with a neutral color (not white) because this makes editing a little bit easier if you're a beginner.  
South facing window - Heads up, it might be in your bathroom or something. I'm lucky that mine is toward the front of my house right off the kitchen. I like to stand parallel to the window with my food in between and take the photo at a 45 degree angle. This gives the food a nice, sparkle effect.
Best salad quotes for your social media (Instagram or Pinterest)
Eating greens and living out dreams.
Fresh salad, fresh start.
A salad a day, keeps the sugar away.
Freshly obsessed.
Nature's medicine.
Getting the greens.
Feelin' fresh, actin' fresh.
Lettuce romaine happy.
Lettuce romaine calm.
Lettuce remain calm, and fight on (for our health).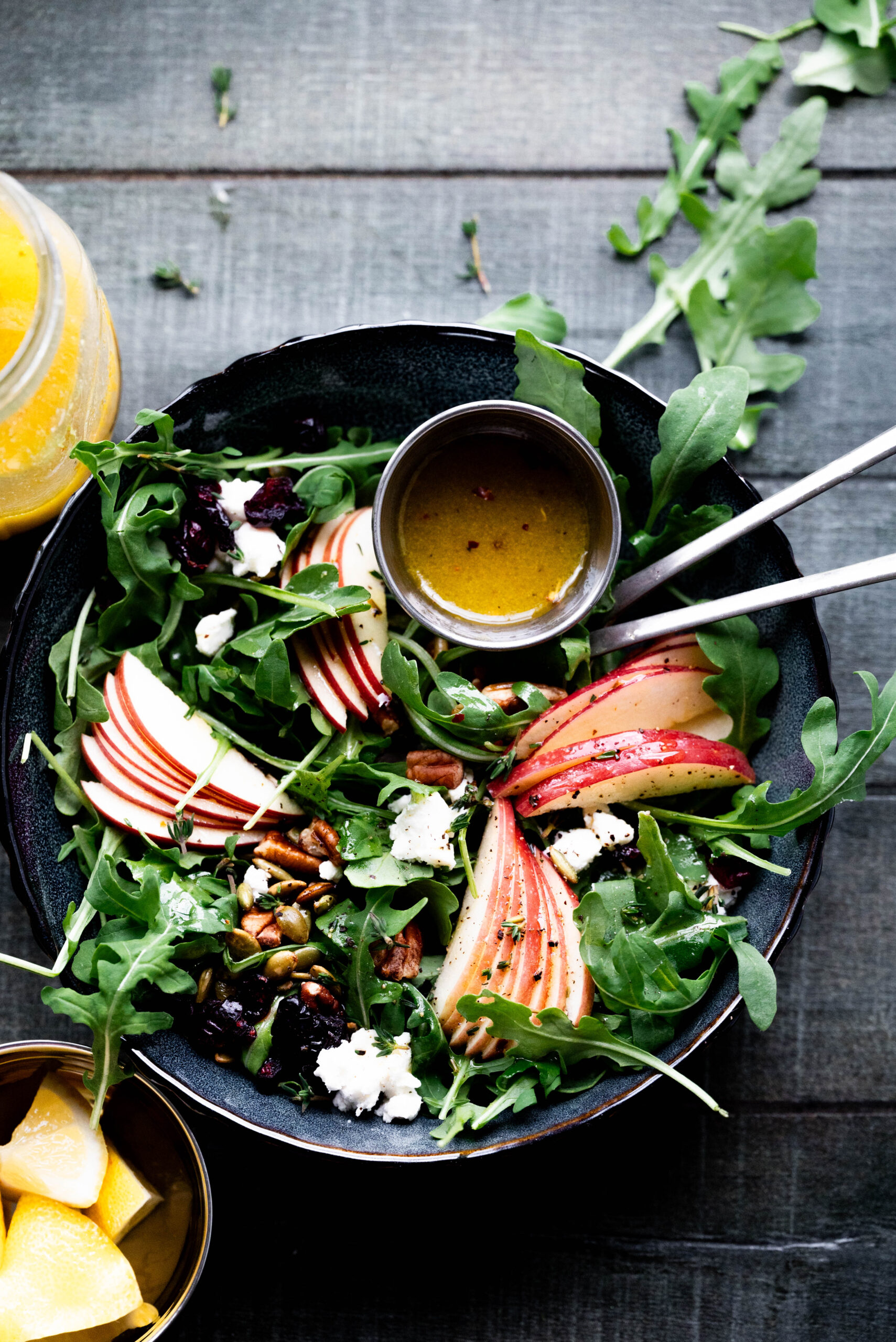 Short + cute salad quotes
What's my recipe for success? Salad, a daily dose of greens.
Salad: the best lunch ever.
Feeling blue? Try some greens.
Crunching my way to better health.
Romaine-ing calm, eating this salad for lunch.
Boosting my energy levels with a salad.
A salad a day, means health is here to stay.
Romaine-ing a salad queen.
Funny puns/quotes about salad
Lettuce romaine calm and carry on.
Eat salad and romaine calm.
Forking salad. Romaine-ing healthy.
Lettuce be together forever.
Romaine like a salad–always be the most important ingredient, the leaf.
Why did the tomato turn red? Because it saw the salad…dressing!
What did the lettuce say to the celery at the salad bar? Lettuce *romaine* friends.
Why did the cucumber blush? Because it saw the salad *dressing*.
Getting carrot away with this big salad.
Random quotes about salad
A daily salad is like a nutritional insurance policy, ensuring you get at least one or two veggies in there.
Salads: a daily ritual that your body needs.
Start the day with a big breakfast salad, and it's going to be a good day.
A salad a day keeps the doctor away.
Vibrant salad, vibrant life.
Cozy salad, cozy weather.
Big salad, big appetite.
Maybe she's born with it...or maybe she eats a lot of salad.
Big salad, big dreams.
Forkin' romaine healthy with a salad.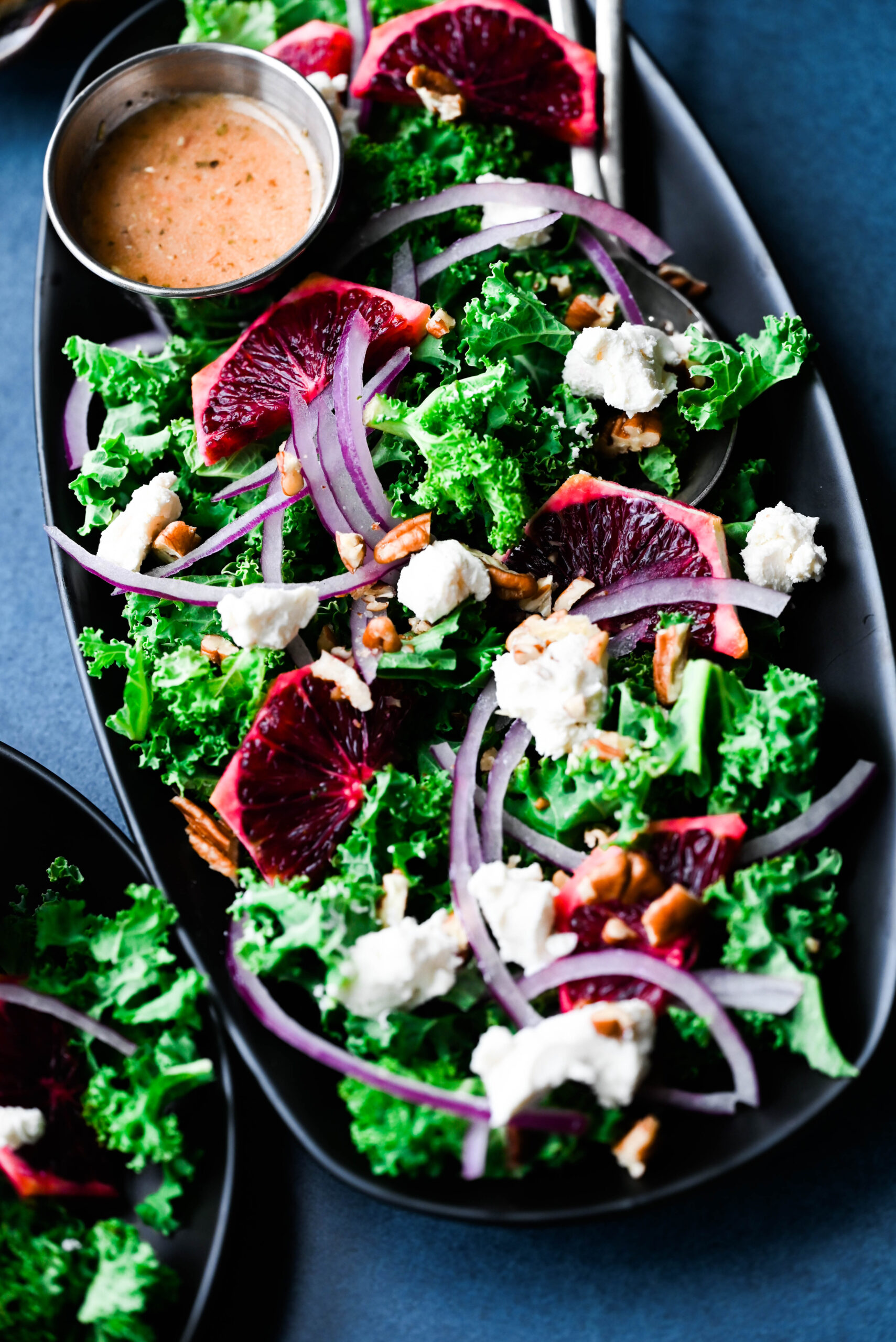 What celebrities have said about salad
Oprah Winfrey: "I think the most significant choice I make on a daily basis is the food I eat. Breakfast is a salad, lunch is a salad, and dinner is protein and salad."
Gwyneth Paltrow: "I love salads, and I'm very lucky to have a chef as a husband who makes delicious ones for dinner. But I also love a hearty soup."
Jessica Biel: "I love salad, and I love clean food. I love healthy food; I love clean food. I love being able to eat in a way that's good for me."
Jennifer Aniston: "I do indulge once in a while. I love to eat. I appreciate food to the highest level. But I'm a healthy eater. I love salads."
Cameron Diaz: "I eat a salad every single day. If I could, I would eat a salad for every meal. I do, like, six to eight salads a day."
Kim Kardashian: "I always have to have a salad with my meals, and I try to keep it light on the carbs. I have to have a little bit of greens."
Famous salad quotes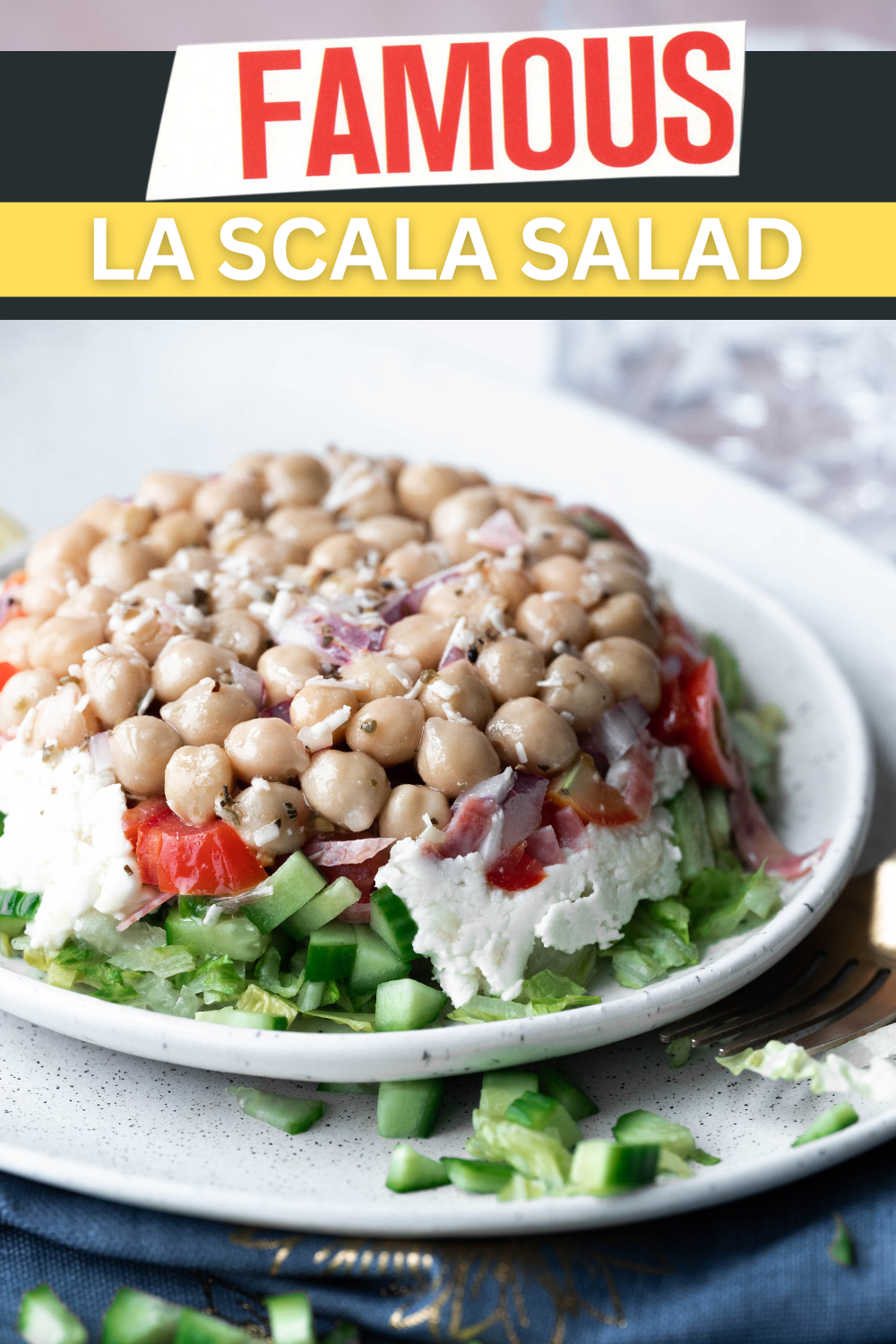 Famous La Scala Salad recipe here >>>
"I literally love salad." - Kim Kardashian
"Let food be thy medicine and medicine be thy food." -Hippocrates
"The doctor of the future will no longer treat the human frame with drugs, but rather will cure and prevent disease with nutrition." -Thomas Edison
"If you eat the right things, your body will regenerate itself over time." -Terri Irwin
"Just because it's called a salad doesn't make it a healthy meal." - Dr. Mehemet Oz
Quotes about salad and health
"Let food be thy medicine and medicine be thy food." - Hippocrates
"A healthy outside starts from the inside." - Robert Urich
"Your body is a temple, but only if you treat it as one." - Astrid Alauda
"Take care of your body; it's the only place you have to live." - Jim Rohn
"You are what you eat. Don't be fast, cheap, easy, or fake."
"The greatest wealth is health." - Virgil
"Eat well, feel well, live well."
"Don't dig your grave with your own knife and fork." - English Proverb
"Healthy eating is a way of life, so it's not about perfection; it's about making better choices."
Looking for more captions about food? Try these: