This post contains affiliate links. If you click a link and make a purchase, we will make a commission. Thank you.
Instagram is the place to post photos of your food, especially your dinner.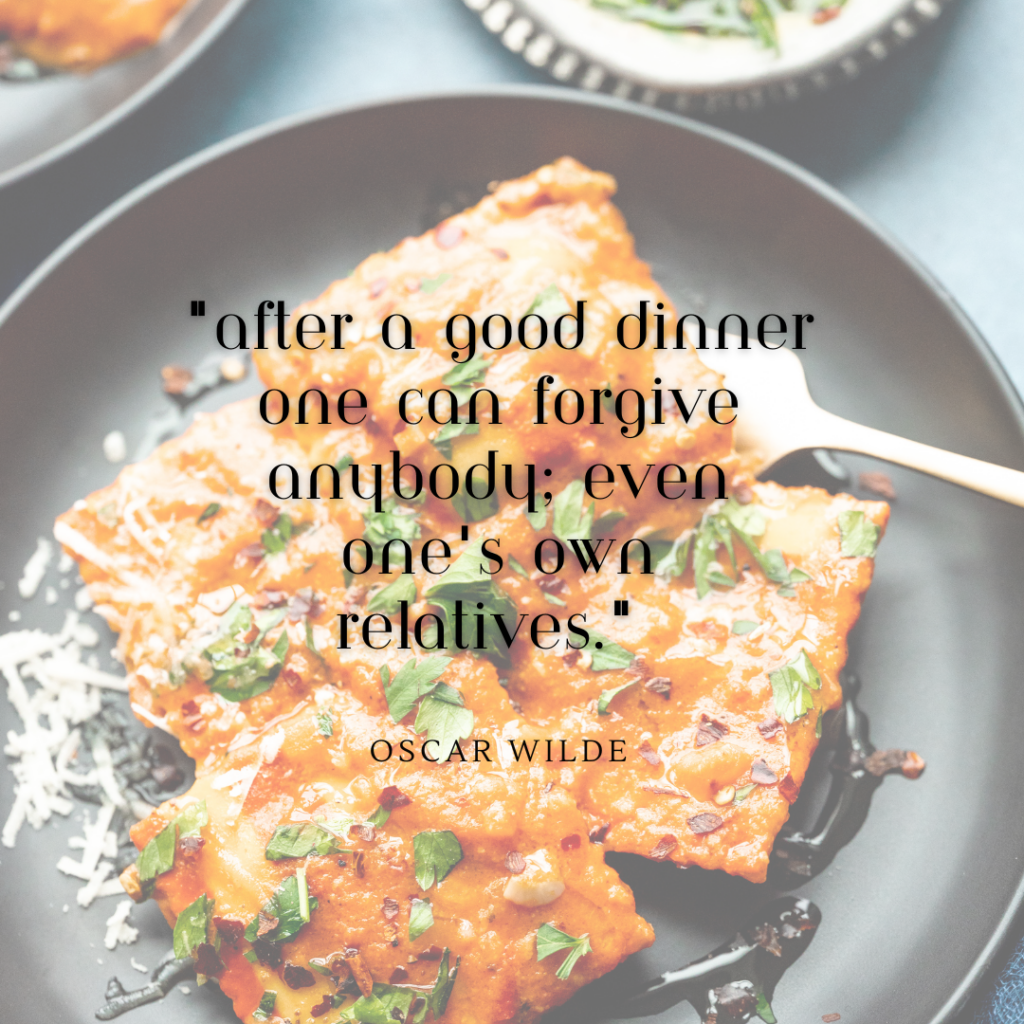 With the 65+ Dinner Captions for your Instagram listed below you're going to be all set for quotes to go with your gorgeous photos!
If you didn't know, some of the hottest photos on Instagram are not of models, travel, or beautiful landscapes (although there are plenty of these), they're of food. Additionally some of the most followed, most admired bloggers on the platform are food bloggers.
If you're an aspiring food blogger, start by posting photos of dinners or dishes you've made and caption them with a recipe. But before posting the recipe, it's nice to connect with your audience by posting a question (for automatic engagement encouragement), a quote, or a simple title of what you call the recipe and/or where you got it.
Jump to:
TIPS TO LEVEL UP YOUR INSTAGRAM PHOTOGRAPHY
Canva - I love Canva and use it to resize photos, make pinterest pins, and edit my photos. It's definitely worth the investment.
IPhone or Android MACRO LENS - Game changer! If you've ever wondered how bloggers get those big, 1:1 ratio photos of their food, this is the secret.
Bessie Bakes Surfaces - I'd recommend getting two, and if you're not a skilled photographer, I'd go with a neutral color (not white) because this makes editing a little bit easier if you're a beginner.
South facing window - Heads up, it might be in your bathroom or something. I'm lucky that mine is toward the front of my house right off the kitchen. I like to stand parallel to the window with my food in between and take the photo at a 45 degree angle. This gives the food a nice, sparkle.
JUST A FEW NOTES ABOUT USING RECIPES THAT AREN'T AN ORIGINAL CREATION
Before we get to the 65+ dinner captions for your Instagram, let me just make you aware of some etiquette when it comes to food, posting recipes, and food blogging.  If you're posting a recipe that you found online, it's very considerate to name the recipe, the author/or blog, and even tag that blog or website!! 
If you're posting something original, then it's all yours and no tag is needed!
Let's get to some captions, shall we?
5 CAPTIONS FOR DINNERS THAT YOU FOUND FROM A BLOGGER:
Voila! It's the (name of the recipe) from @thenameoftheblogyoulove
The BEST DINNER EVER, (name of the recipe) from @thenameoftheblogyoulove
Could this (name of the recipe) be a more perfect dinner for two? @thenameoftheblogyoulove
@thenameoftheblogyoulove KNOCKED IT OUT OF THE PARK with this (name of the recipe)
I'll be making this on repeat, it's one of the best (insert name of the recipe) online! @thenameoftheblogyoulove
10 QUOTE-STYLE CAPTIONS FOR YOUR INSTAGRAM DINNER POST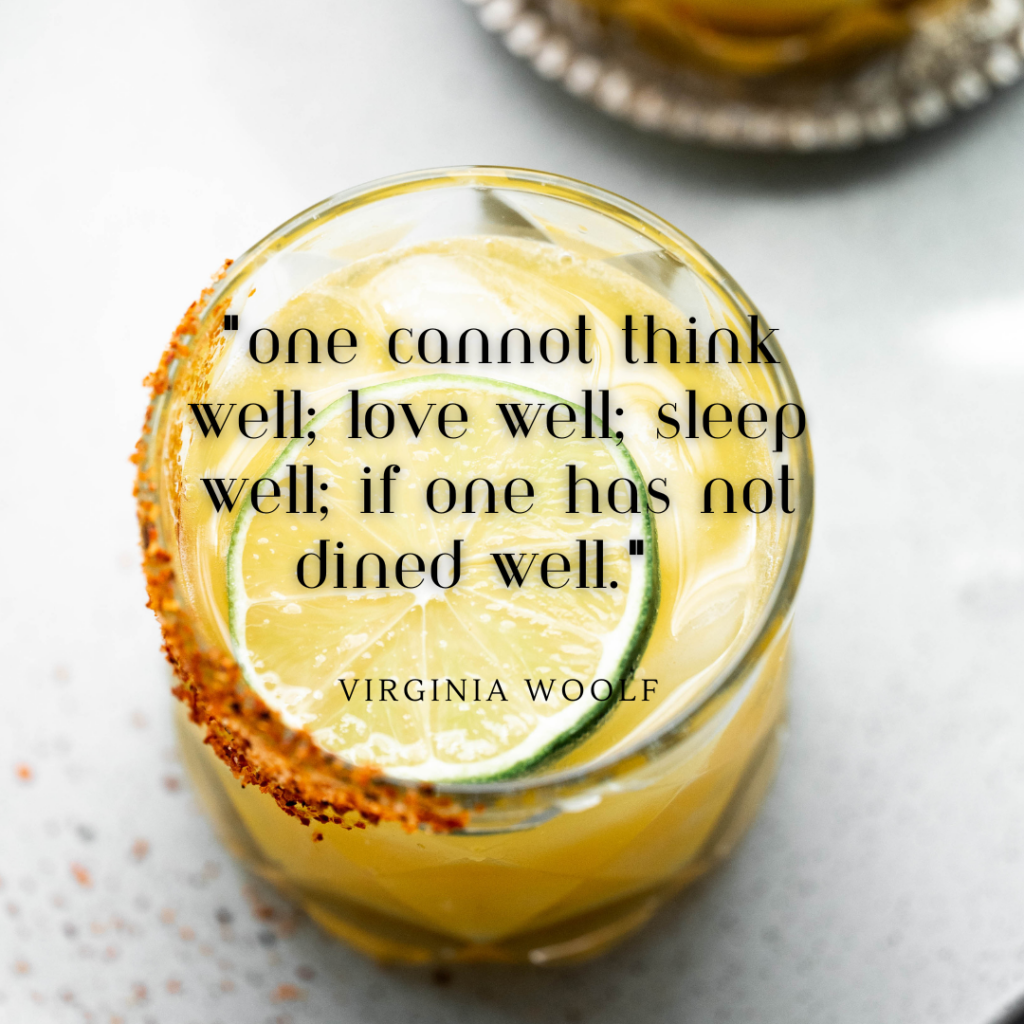 1. "There is no sincerer love than the love of food." - George Bernard Shaw
2. "One cannot think well, love well, sleep well, if one has not dined well." - Virginia Woolf
3. "Tell me what you eat, and I will tell you who you are." - Jean Anthelme Brillat-Savarin
4. "Food is our common ground, a universal experience." - James Beard
5. "After a good dinner one can forgive anybody, even one's own relatives." - Oscar Wilde
6. "First we eat, then we do everything else." - M.F.K. Fisher
7. "Cooking is like love; it should be entered into with abandon or not at all." - Harriet Van Horne
8. "The only time to eat diet food is while you're waiting for the steak to cook." - Julia Child
9. "Life is uncertain. Eat dessert first." - Ernestine Ulmer
10. "Food for the body is not enough. There must be food for the soul." - Dorothy Day
10 DATE NIGHT DINNER QUOTES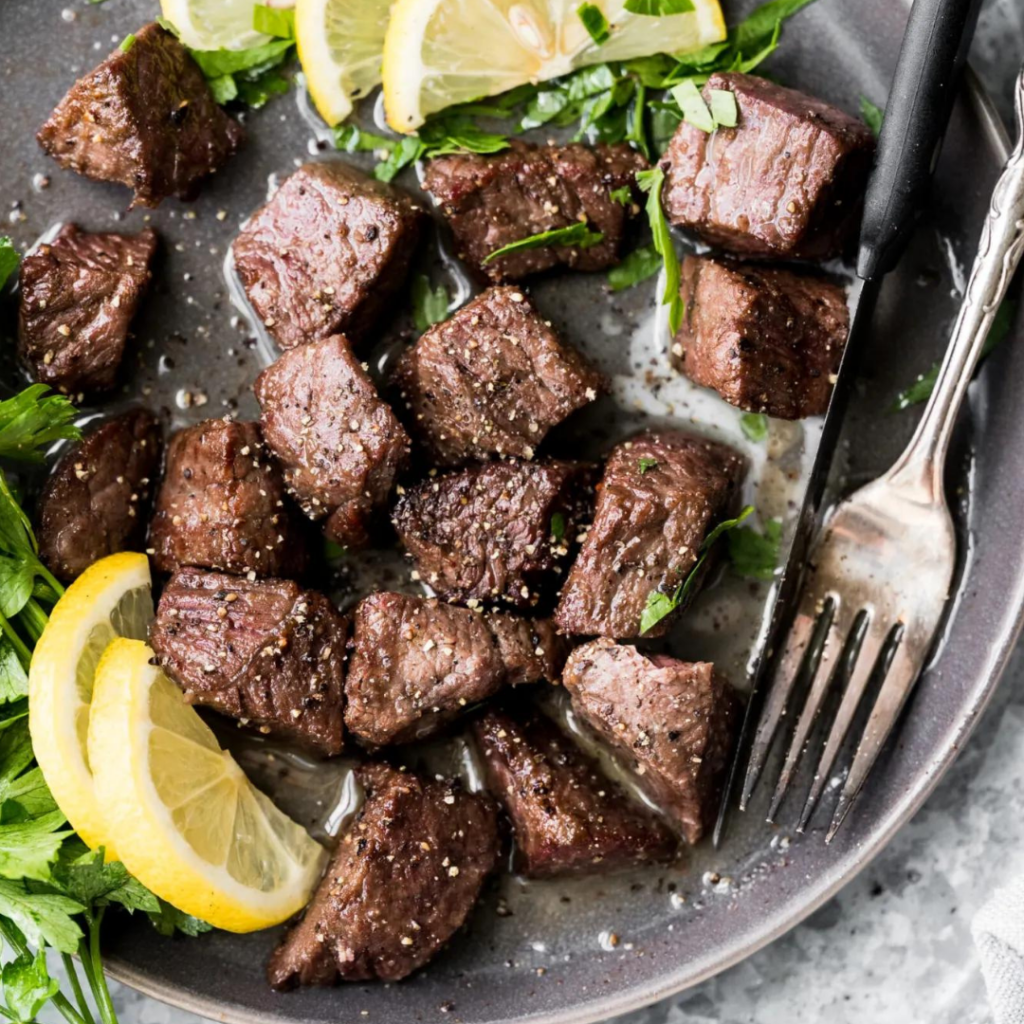 1. Love and cook with reckless abandon.
2. Love is the essential ingredient that makes every dish taste extraordinary.
3. In this kitchen, the secret ingredient is always a little spice 😉
4. Love is like a perfectly seasoned dish – it brings joy and satisfaction to the soul.
5. Just like food nourishes the body, love nourishes the heart.
6. Love is the spice that adds flavor to life's feast.
7. True love is like a well-prepared meal – it requires time, effort, and the perfect blend of ingredients.
8. Love is the sweetest dessert that leaves you craving for more.
9. A shared meal is a moment of love and connection that lingers long after the plates are empty.
10. Hot food, hot date.
10 TAKEOUT DINNER CAPTIONS
1. Takeout dinner: the perfect blend of convenience and deliciousness.
2. When in doubt, order takeout and let the food do the talking.
3. In the world of takeout dinners, every meal is a delightful adventure.
4. Takeout dinners are like surprise packages of joy delivered straight to your doorstep.
5. Takeout dinner? Or superhero that saves the day when cooking isn't in the cards?
6. Nothing says 'I love you' quite like surprising someone with their favorite takeout dinner.
7. Takeout dinners: the ultimate treat-yourself moment after a long day.
8. Sometimes, the best memories are made around a table filled with takeout boxes.
9. Life is too short to cook every night. Embrace the joy of takeout dinners.
10. Takeout dinners: the magic solution for those who want good food without the mess or fuss.
10 DINNER WITH FRIENDS CAPTION IDEAS
1. Good friends, good food, good times. There's nothing better than a dinner shared with friends.
2. A meal shared with friends is a feast of laughter, love, and cherished memories.
3. The joy of dining with friends lies not only in the food but also in the company.
4. Friendship is the spice that makes a dinner gathering truly delightful.
5. The best conversations happen over a delicious dinner shared with dear friends.
6. A table filled with friends is a table filled with warmth, laughter, and endless stories.
7. Dinner with friends is like a symphony of flavors, blending nourishment for the body and soul.
8. The true beauty of having dinner with friends is the way it nourishes both the stomach and the heart.
9. Good friends and good food make for an unforgettable dining experience.
10. The company of friends turns an ordinary dinner into a treasured moment of connection and happiness.
10 DINNER WITH WINE CAPTION IDEAS
1. Wine and dine, making memories one sip at a time.
2. A perfect pairing: dinner, wine, and good company.
3. Savoring the flavors of life with a glass of wine and a delicious dinner.
4. Cheers to good food, great wine, and even better company.
5. When dinner meets wine, magic happens.
6. Wining and dining with style and sophistication.
7. A toast to the perfect evening: dinner, wine, and moments to remember.
8. Wine is the perfect companion to a delectable dinner.
9. Indulging in the pleasures of food and wine, creating unforgettable memories.
10. Elevating the dining experience with the perfect wine pairing.
10 DINNER CAPTIONS FOR TRAVEL
1. Exploring new flavors and cultures, one dinner at a time.
2. Dinner is the passport to experiencing the world's culinary treasures.
3. Savoring the tastes of far-off lands with every bite.
4. Traveling opens our hearts and palates to new dinner adventures.
5. Feasting on global flavors, making memories in every bite.
6. Cultural immersion through dinner, a journey for the senses.
7. Dinner is the international language that connects us all.
8. Traveling is incomplete without indulging in the local dinner delights.
9. Adventures are best shared over a table filled with delicious global cuisine.
10. Embarking on a culinary expedition, embracing the flavors of the world.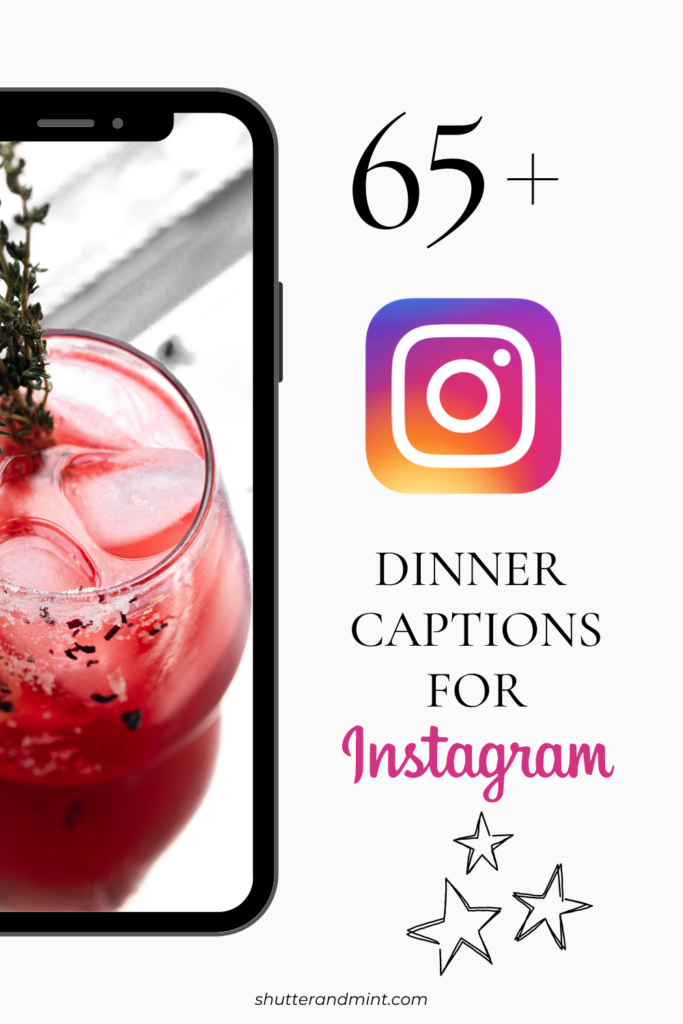 MAKING DINNER AT HOME? TRY SOME OF THESE RECIPES!
MAINS:
SALADS + DRINKS:
Let's Connect?

Follow me on Instagram and Pinterest for more recipe and food content!