This post contains affiliate links. If you click a link and make a purchase, we will make a commission. Thank you.
Cucumber and Mint Infused Water is super popular at spas but you can easily make it at home! There are no complicated steps or ingredients!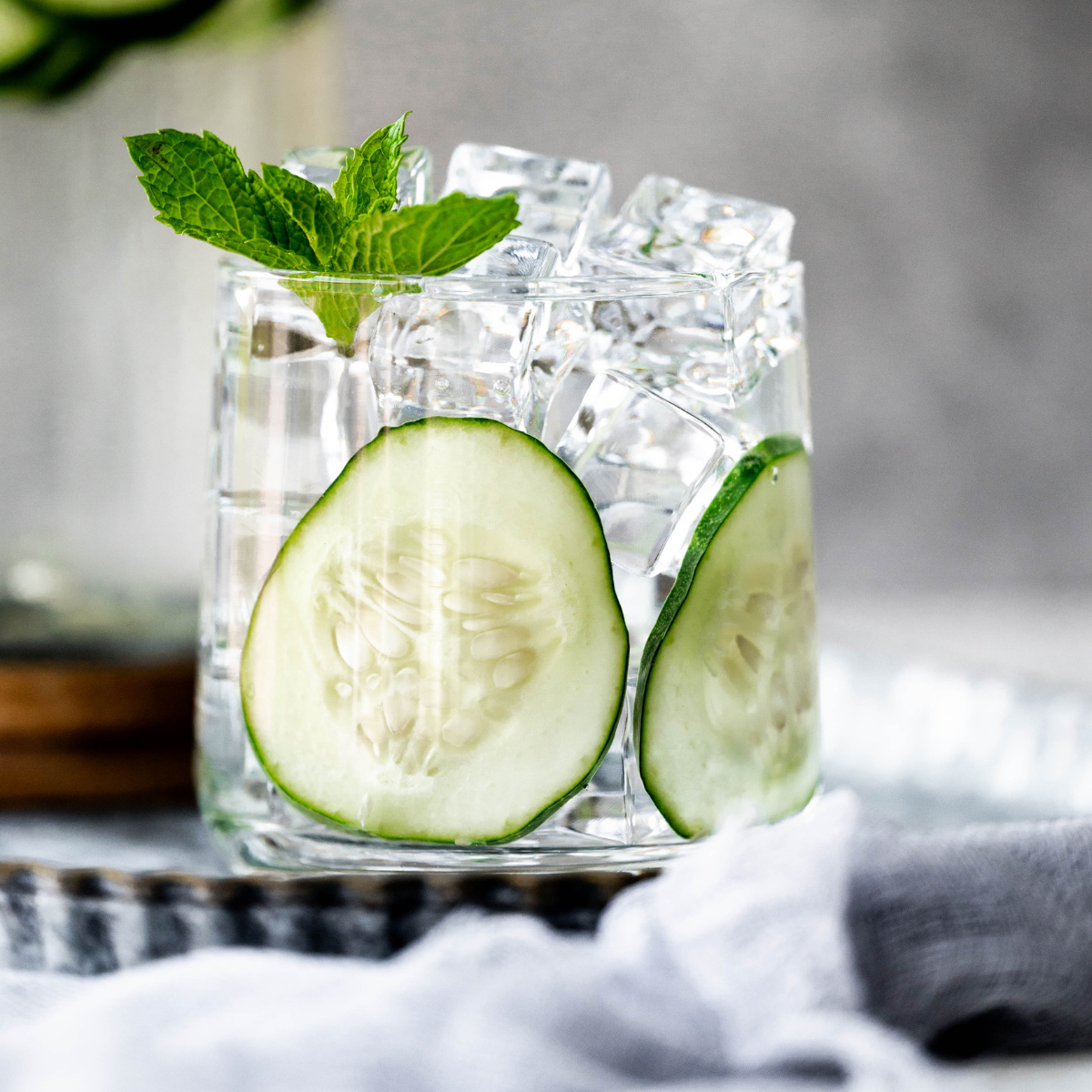 Drinking cucumber and mint water is a fun way to hydrate with some added benefits (over just plain water. Cucumbers provide a natural source of vitamins and minerals and mint aids in digestion, soothing headaches, and contains antioxidants.
Sold on making cucumber water at home? Me too!  Let's discuss the ingredients!
Jump to:
Ingredients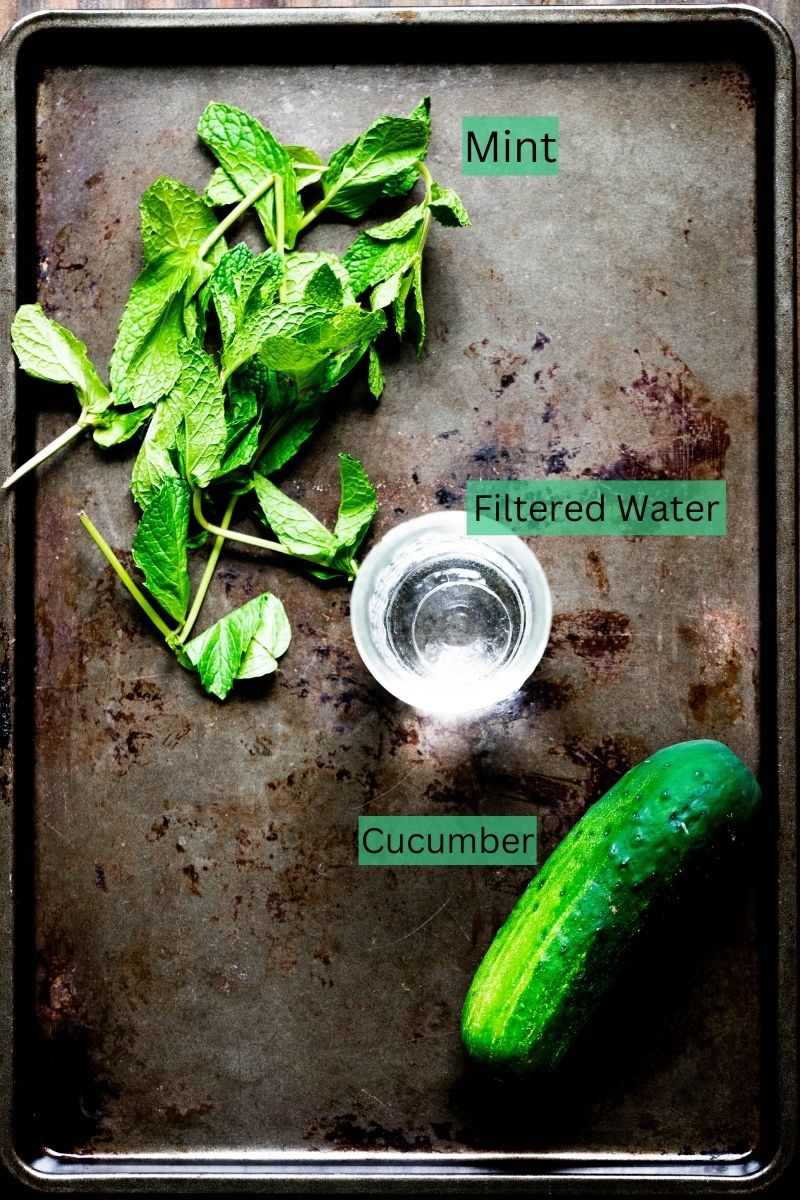 Filtered water: filtered water is best because tap water sometimes has very unpleasant flavors - since this is something of a luxury water, you want it to taste clean and free of any chemical or metallic tastes.
Cucumber: cucumber water is popular at spas because it's low in calories and rich in nutrients like vitamin K and C, which contribute to bone health and immune function. Cucumbers promote healthy skin and proper hydration levels.
Mint leaves: Mint leaves, when infused in water, aid digestion by relaxing the stomach muscles and reducing bloating.  Their natural compounds like menthol can help alleviate headaches and congestion, while their antioxidants may contribute to overall immune system support.  They also add flavor without adding any extra calories, so they're perfect for beverages like this one! 
The process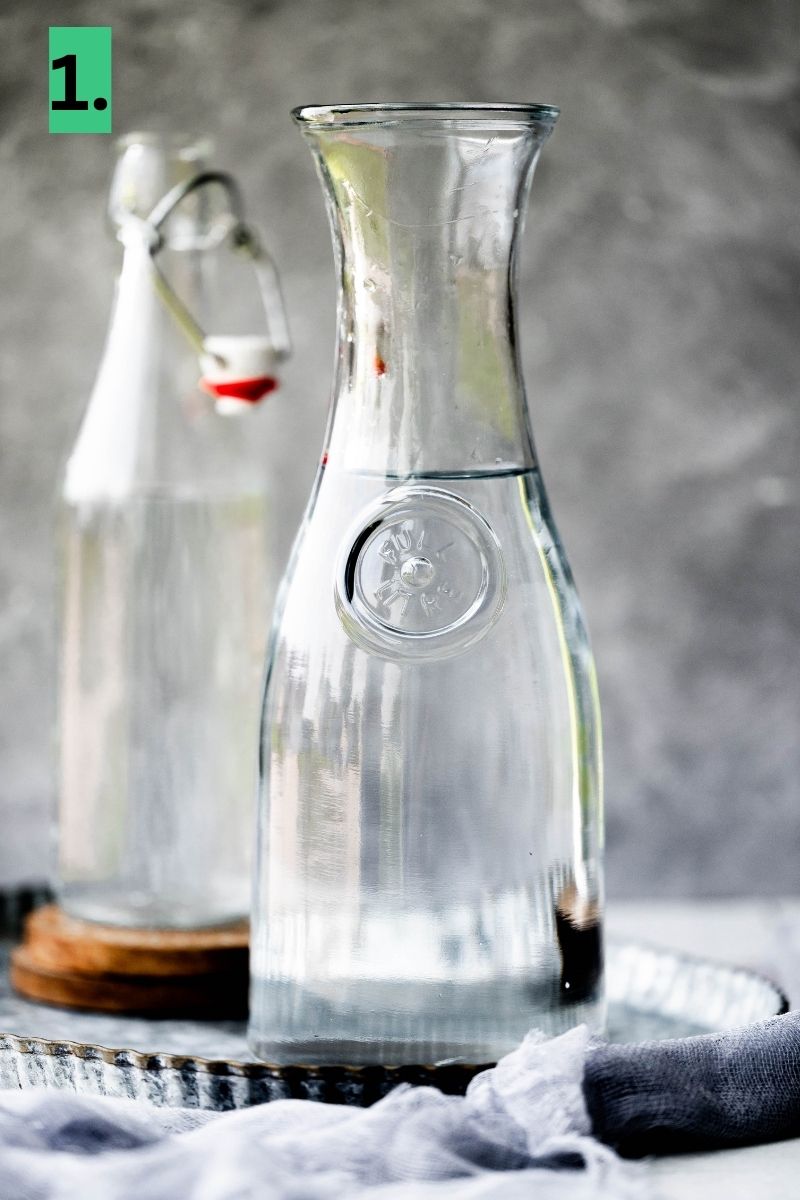 STEP 1:  FIll a pitcher with filtered water.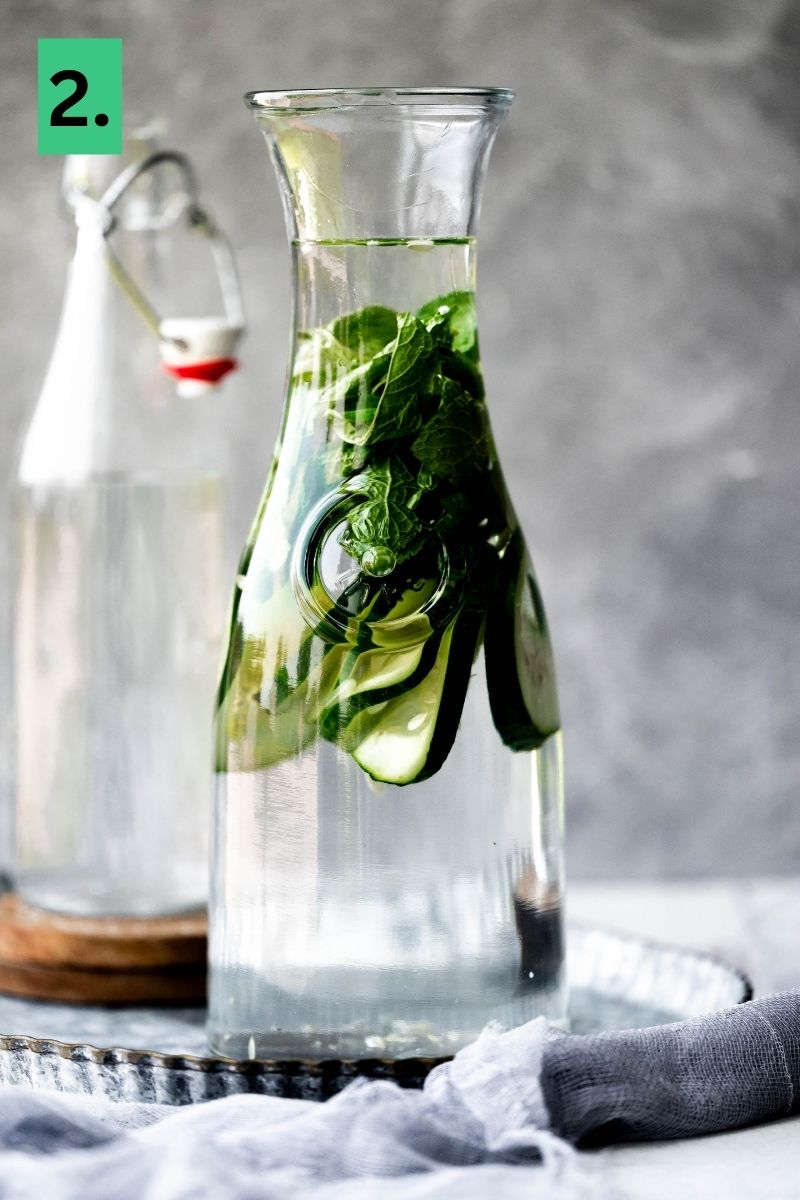 STEP 2:  Slice a fresh cucumber into thin slices and add it to your pitcher, no need to muddle, just slice them and add them right to your pitcher along with the mint leaves.   
Substitutions
Filtered water: you can buy some bottled water or use sparkling water.  
Cucumber: you can use 1 cup of fresh strawberries or blueberries.  
Mint leaves: feel free to swap this herb for fresh basil leaves.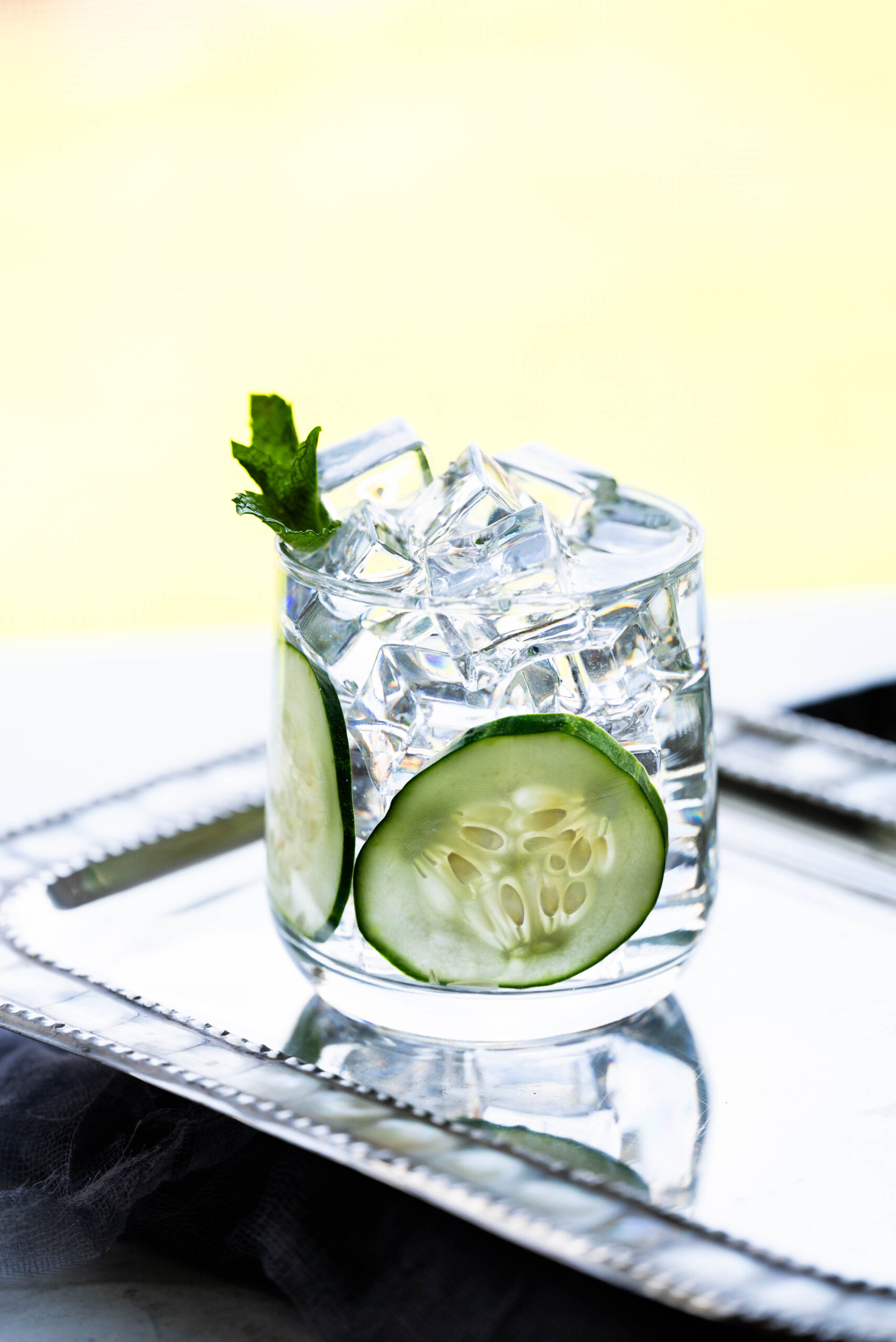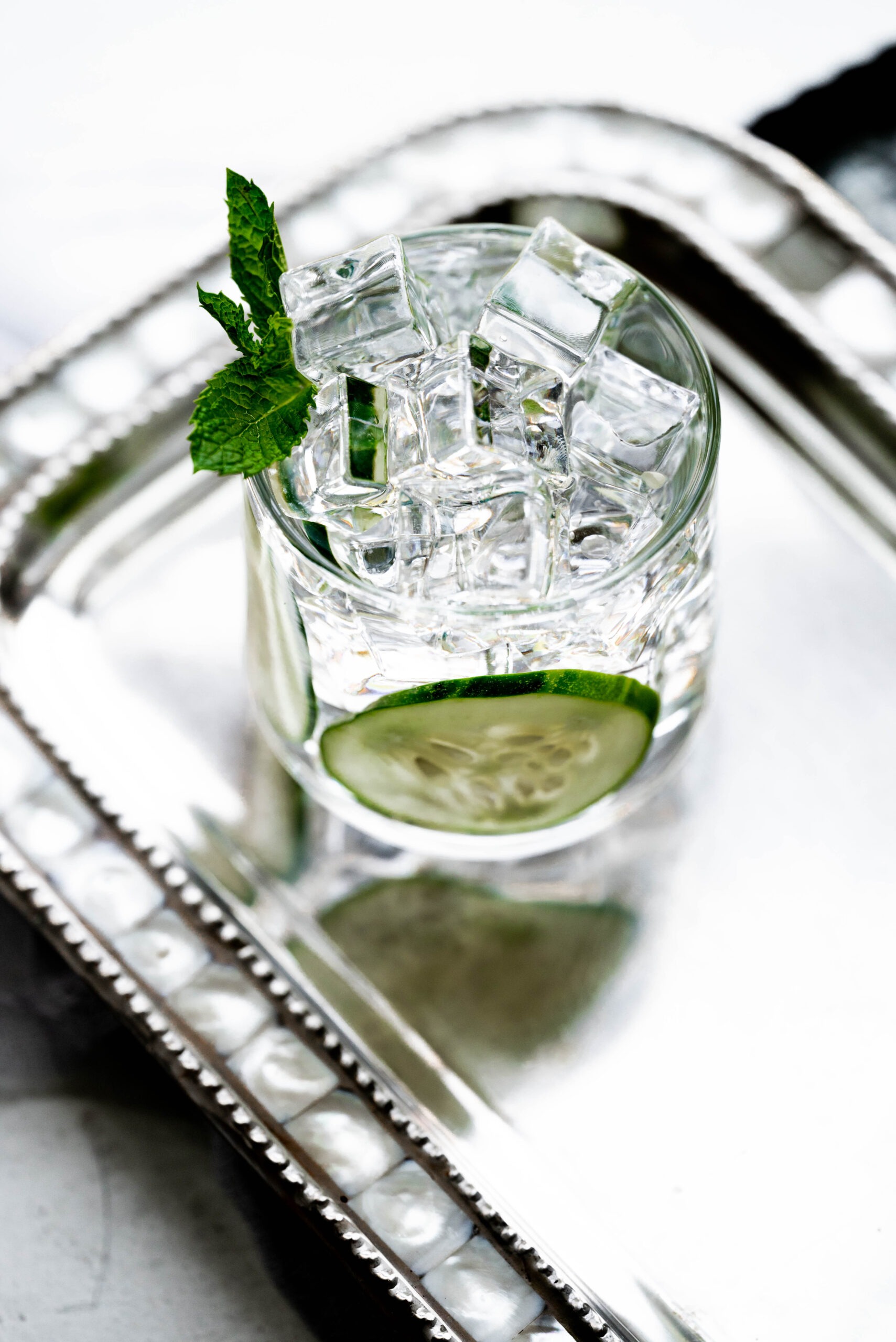 Variations
You can customize cucumber and mint infused water by adding citrus (such as lemon or lime). You can also add fresh strawberries, fresh ginger, or even basil leaves.
Get creative and experiment, I don't think you can mess this up. It's infused water, so as long as the flavors don't clash, you should end up with something pretty good.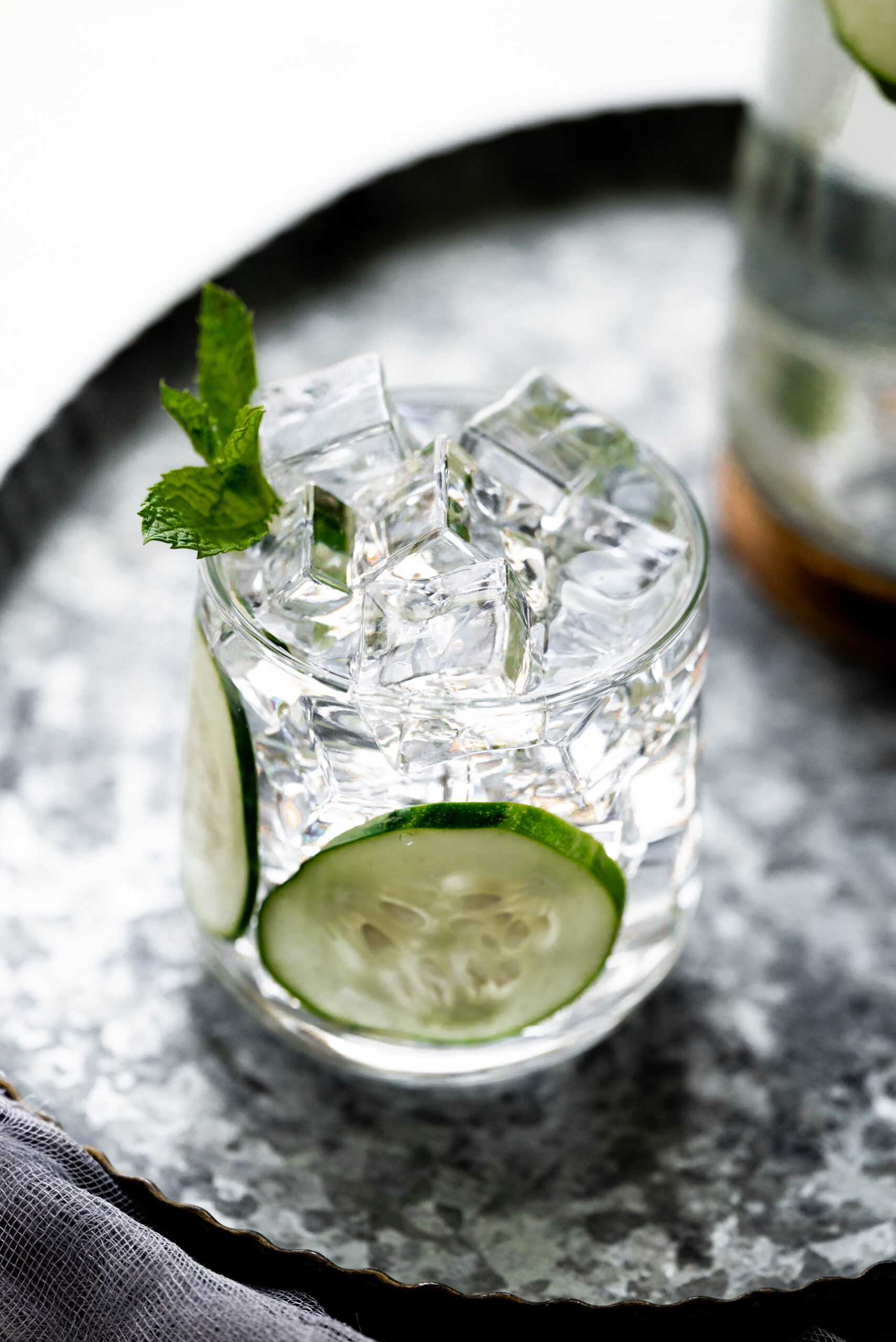 Kitchen tools
Strainer: you can use a small strainer like this one to remove the cucumber seeds, slices, and mint leaves.  
Glass pitcher: water tastes best when stored in glass, and you won't have to worry about bpa with glass. 
Berkey water filter: this is the water filter I've used for years, and I recommend it every chance I get.  If this is something you've been thinking about, now is the time to try it!
Related Recipes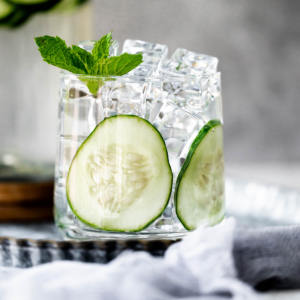 Cucumber and Mint Water
Cucumber and Mint Infused Water (kind of famous at spas) is a refreshing way to up your water intake!
Ingredients
6

cups

filtered water

1

cucumber

cut into thin slices

¼

cup

fresh mint leaves
Instructions
FIll a pitcher with filtered water.

Slice a fresh cucumber into thin slices and add it to your pitcher, no need to muddle, just slice them and add them right to your pitcher.

Finally, add the mint leaves, give it a gentle stir.

Cover the pitcher and refrigerator for 4 hours or overnight for a more pronounced flavor.
Notes
You can keep this in the fridge in a covered pitcher for up to 2 days.  It's best consumed within 24 hours, but it'll be fine (and probably super flavorful) up to 2 days after you make it. 
Nutrition
Calories:
7
kcal
|
Carbohydrates:
1
g
|
Protein:
0.4
g
|
Fat:
0.1
g
|
Saturated Fat:
0.01
g
|
Polyunsaturated Fat:
0.01
g
|
Monounsaturated Fat:
0.002
g
|
Sodium:
13
mg
|
Potassium:
79
mg
|
Fiber:
1
g
|
Sugar:
1
g
|
Vitamin A:
116
IU
|
Vitamin C:
2
mg
|
Calcium:
19
mg
|
Iron:
0.2
mg
Let's get social? + Pin this recipe for later!
Follow me on INSTAGRAM and PINTEREST for more recipe and food content! <3