This post contains affiliate links. If you click a link and make a purchase, we will make a commission. Thank you.
The main difference between a cocktail and a mocktail lies in the presence or absence of alcohol. 
Jump to:
*This article contains opinions and reviews that are my own. They are not intended to be taken as medical advice. If you have an issue with alcohol, please seek medical attention.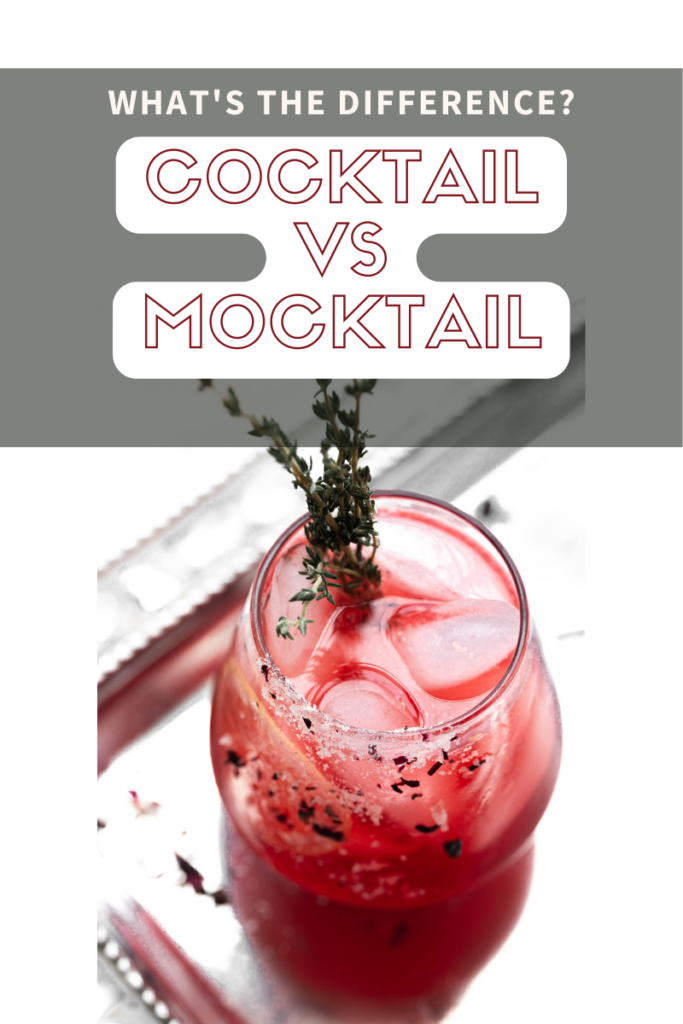 When discussing alcoholic beverages, ethanol is the main type of alcohol found in beverages containing alcohol. The percentage of ethanol is what you're looking at when you're at the grocery store checking for the "proof".   
What is ethanol?
For the sake of this article, the terms "alcohol" and "ethanol" are going to be used interchangeably because we're referring to alcoholic beverages.  Just be aware that "alcohol" can have a broader meaning in chemistry and can refer to a class of organic compounds that share similar characteristics–but are not the same.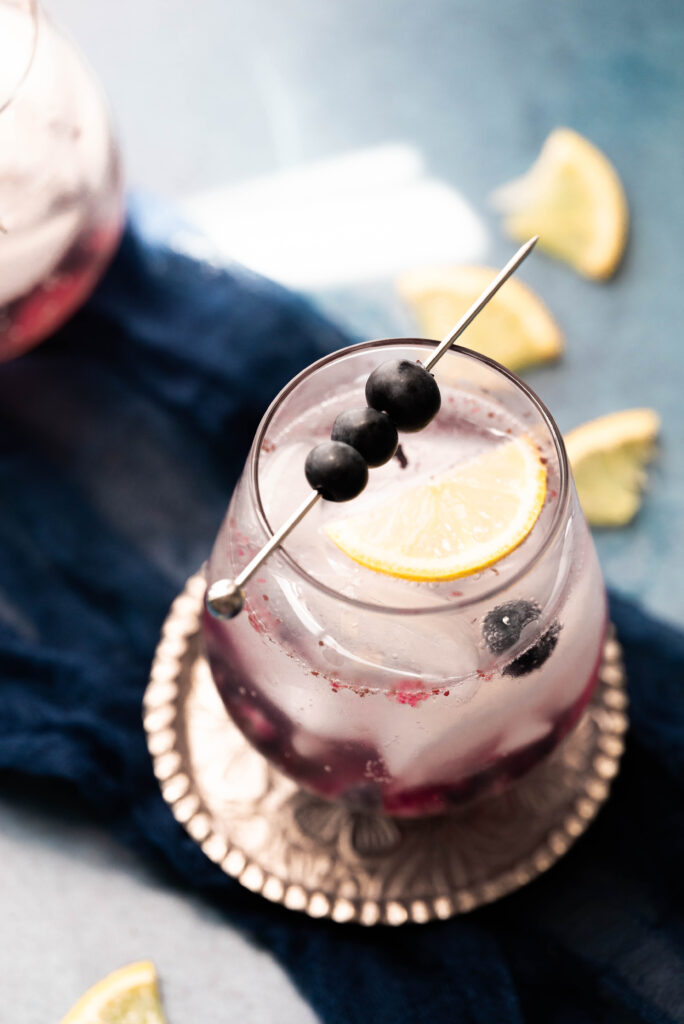 Sooo, what exactly is ethanol? It's a colorless and volatile liquid that is produced through the fermentation of sugars by yeast or bacteria.
It is commonly used as a recreational drug and is responsible for the intoxicating effects of alcoholic drinks. In the context of alcoholic beverages, ethanol is the key active ingredient that produces the desired effects (a buzz/drunkenness) when consumed.
Ethanol acts as a depressant on the central nervous system, leading to various physiological and psychological effects such as relaxation, euphoria, impaired judgment, and reduced motor coordination.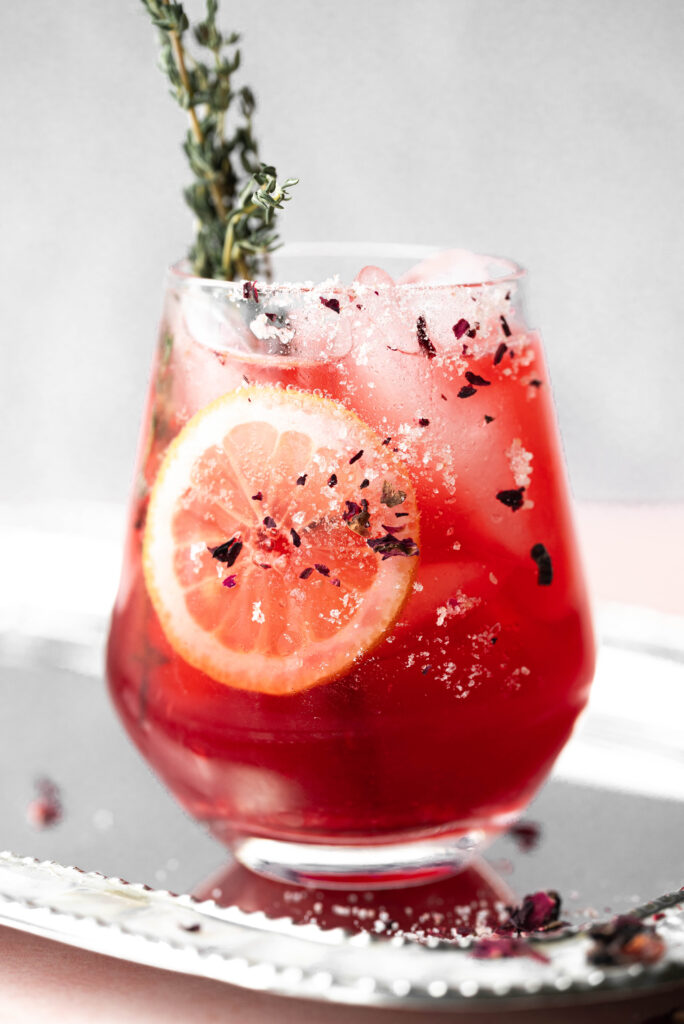 How much ethanol is in your beverage?
Beer: 4-6%
Wine: 12-16%
Spirits/hard liquors: 40% or higher
The percentage of ethanol in a beverage is often indicated on the label as "alcohol by volume" (ABV).
Which should I choose? A cocktail? Or a mocktail?
We're certainly not against a cocktail at Shutter + Mint, as a matter of fact, in moderation you can enjoy a gorgeous cocktail such as this raspberry Moscow mule or this espresso martini.   
But, the harmful effects of alcohol, especially on women, are becoming apparent by the research and I often find myself choosing a mocktail over a traditional cocktail these days.  
Consider trying a refreshing rose mocktail or this blueberry mocktail during the week.  
How alcohol affects women?
Since my blog consists primarily of women readers, I'd like to discuss a few of the harmful affects alcohol can have one women because I think it's important to do what you want (in moderation, of course) but to know what you're doing: 
Increased risk of breast cancer: Excessive alcohol consumption has been linked to an increased risk of developing breast cancer in women.
Liver damage: Prolonged and heavy alcohol consumption can lead to liver damage, including inflammation, fatty liver disease, and in severe cases, cirrhosis.
Hormonal imbalances: Alcohol can disrupt hormonal balance in women, leading to irregular menstrual cycles, fertility issues, and an increased risk of osteoporosis.
Increased risk of violence and sexual assault: Alcohol impairs judgment and can make women more vulnerable to violence and sexual assault. Especially young women on college campuses.
Pregnancy complications: Drinking alcohol during pregnancy can cause a range of adverse effects on the fetus, including fetal alcohol syndrome, developmental delays, and birth defects.
Increased risk of heart disease: Excessive alcohol consumption can contribute to an increased risk of heart disease, including high blood pressure, irregular heart rhythms, and cardiomyopathy.
Mental health issues: Alcohol can exacerbate or contribute to mental health conditions such as depression, anxiety, and increased risk of suicide.
It is important for women, especially, to be mindful of their alcohol consumption and to seek support or medical advice if they have concerns about their alcohol use.
How to order a mocktail at a bar or restaurant?
Now that you're likely considering making the switch to mocktails on a more consistent basis, let's talk about how to order one at a bar or restaurant.

Start by looking at the cocktail menu, simply choose the drink that's most appealing to you and ask the waiter to make it a mocktail. 
Often bars and restaurants have zero proof spirits (alcohol-free spirits) to make your drink.  And if not, ask them to swap out the alcohol for club soda or tonic water.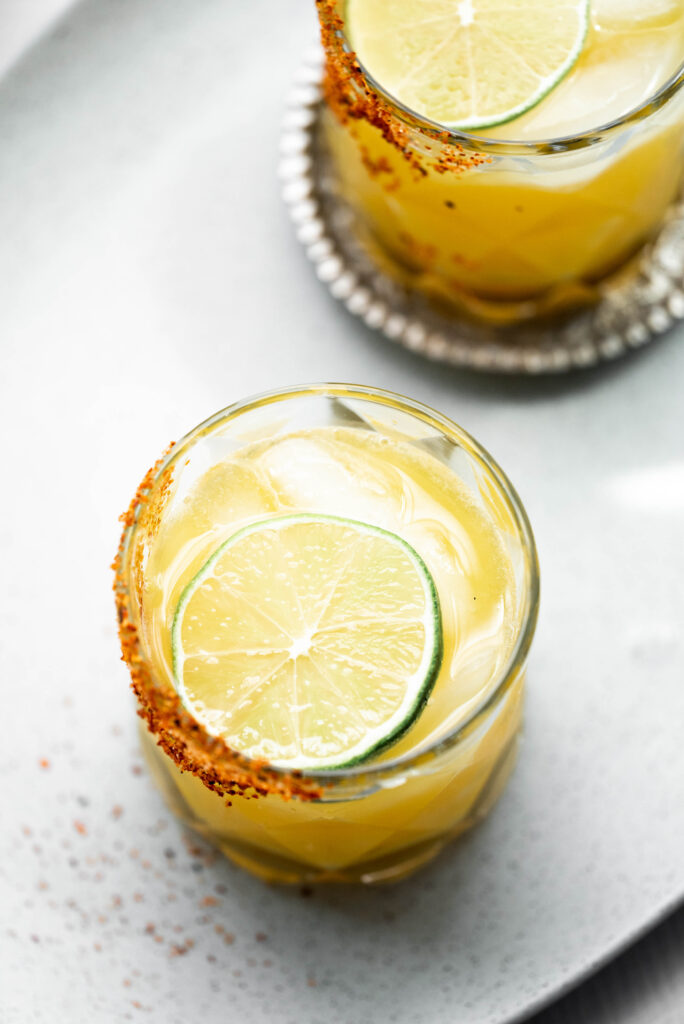 Simple ways to make your mocktail taste like a cocktail
Experiment with flavors: Get creative with your mocktail by trying out different combinations of fruits, herbs, and spices. Mix and match flavors to create unique and exciting combinations that suit your taste preferences.
Add a touch of fizz: Incorporate carbonation into your mocktail to give it a refreshing and bubbly twist. You can use sparkling water, soda, or tonic water to add that effervescent element.
Garnish with flair: Elevate the presentation of your mocktail by garnishing it with visually appealing elements. Consider using citrus twists, fresh herbs, edible flowers, or colorful fruit skewers to make your mocktail visually enticing.
Experiment with different textures: Play around with textures in your mocktail by incorporating ingredients like crushed ice, fruit purees, or muddled fruits. These additions can add depth and complexity to your drink.
Use flavored syrups or bitters: Enhance the flavor profile of your mocktail by using flavored syrups or non-alcoholic bitters. These additions can provide depth, complexity, and a touch of sweetness or bitterness to your drink.
Remember, the key is to have fun and explore different combinations until you discover the perfect mocktail that suits your taste preferences. Don't be afraid to think outside the box and try new ingredients or techniques to level up your mocktail game.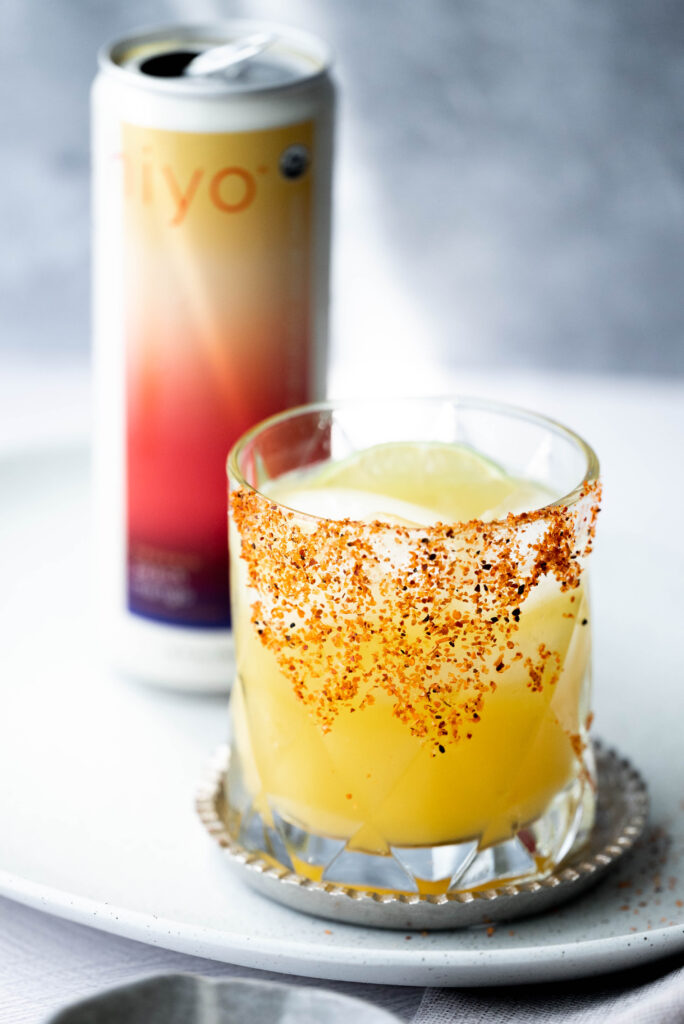 5 zero proof spirits to try
Not technically a spirit, but I've written about my love for Hiyo here.  It's a great option, and you can even make a pretty good margarita with it! Give this brand a try and keeping them around for when you need a quick social tonic.  
As mentioned that there are some great zero proof spirits on the shelves, here are a few you might consider experimenting with: 
1. Seedlip: A brand known for producing distilled non-alcoholic spirits with complex flavors. This brand offer a range of options such as Seedlip Grove 42 (citrus-forward), Seedlip Spice 94 (aromatic and spicy), and Seedlip Garden 108 (herbaceous).
2. Lyre's: Offers a wide range of non-alcoholic spirits that mimic the flavors of various alcoholic beverages like whiskey, gin, rum, etc. Their products aim to capture the essence and complexity of traditional spirits without containing any alcohol.
3. Ritual Zero Proof: Ritual Zero Proof has developed non-alcoholic alternatives to popular spirits like whiskey, gin, and tequila. Their products are crafted to mimic the flavors and aromas of traditional spirits, providing a similar experience without the alcohol.
4. Spiritless: Spiritless is a brand that focuses on non-alcoholic alternatives to bourbon. Their products aim to replicate the flavors and complexity of bourbon whiskey without any alcohol content.
5. Monday Zero Alcohol: Monday offers non-alcoholic alternatives to traditional spirits like gin and rum. These products are crafted to provide the familiar flavors and botanical profiles of these spirits.
It's important to note that taste preferences can vary, so what may be the best non-alcoholic spirit for one person may not be the same for another. You'll probably find it helpful to read reviews, try a few different options, and discover the brands and flavors that you're looking to recreate!