This post contains affiliate links. If you click a link and make a purchase, we will make a commission. Thank you.
If it's between the Stanley 40oz Quencher Tumbler vs Yeti 35oz Rambler (with handle and straw lid), which one should you get? It's a tough choice--but there's a clear winner!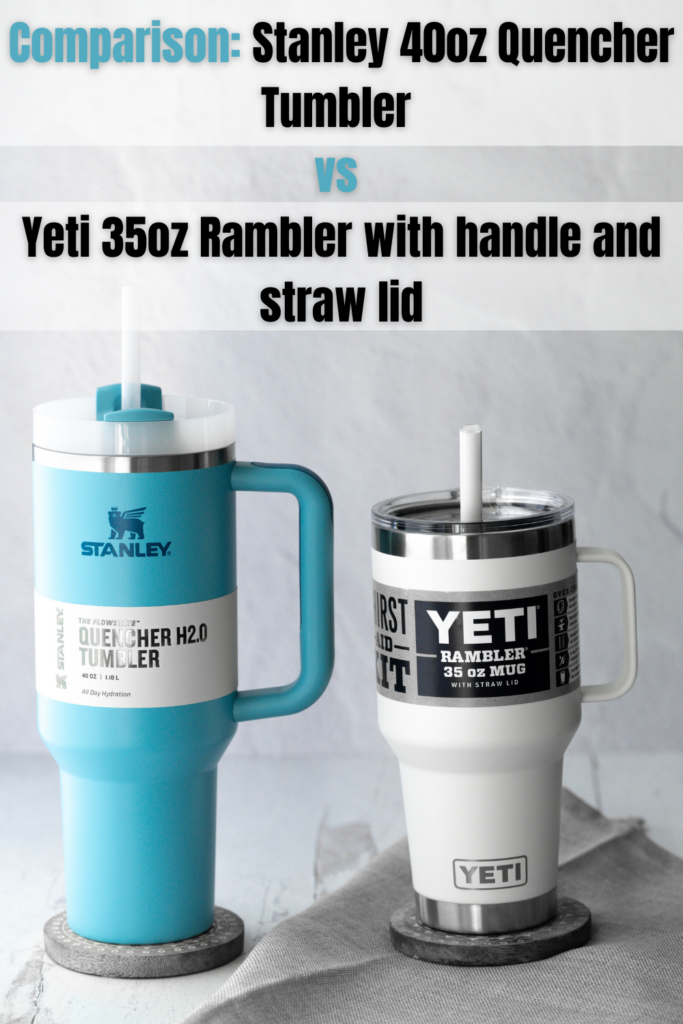 Jump to:
Comparison: Stanley 40oz Quencher Tumbler vs Yeti 35oz Rambler
That Stanley cup is super popular, the second it got its stamp of approval from the IG influencers and Utah mom bloggers it's been a huge (sold out) hit.
And believe me, I know, because I've been trying to get one for a little over a month with little success for roughly four weeks.  
However, in my search, I came across the new (online-only) Yeti 35 oz Rambler with a straw lid and handle. Before I could get my Stanley, I ordered the Yeti. The day the Yeti came in the mail, my local Dick's Sporting Goods got a shipment of Stanley's and because I was on their list, they gave me a call and I picked that up as well.
I intended to return the one cut that I didn't love as much, but I liked them both–so I kept both.
Now that I've had a chance to use both for a bit of time, I'm going to give a little compare and contrast review. And I'll tell you which one I recommend…
Who are these cups NOT for?
But before I get to that, let me tell you who these cups ARE NOT for.
They're not for anyone that:
Is looking for something they can throw in their suitcase and forget about.
Wants something totally leak free
A budget-friendly option (both insulated cups are over 40$
Who are these cups for?
They ARE FOR anyone that:
Wants a convenient straw-cup that keeps drinks cold for HOURS (maybe even days, but I think that's a stretch)
An oversized tumbler that can hold a lot of water, keeping you from constantly refilling.
Likes to be influenced by the gram and on trend (shamelessly, me).
First, the Stanley 40oz Quencher Tumbler
This social-media-star insulated tumbler definitely doesn't disappoint.  I can see why it's popular.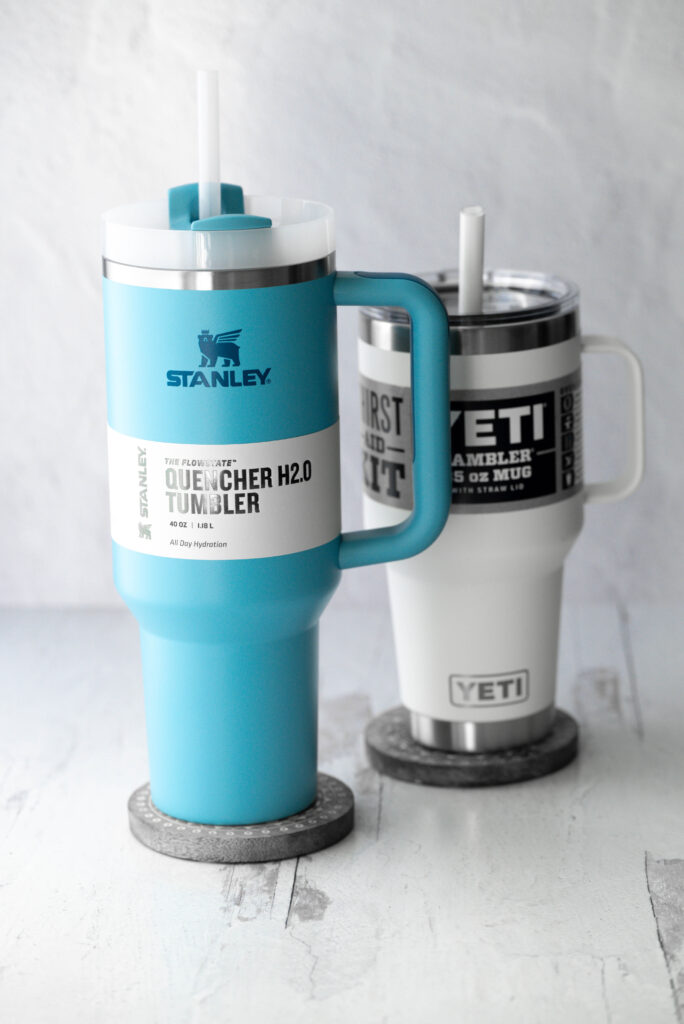 The colors are pretty, and there are tons to choose from. I got this pop blue color because I can see it looking good near the pool and most of my friends have various shades of white, so I wanted mine to stand out so that I know which one to grab without any guesswork.
Here are my top pros:
THE HANDLE - that handle is fabulous, and probably the real selling point of this cup. It's nice and large, it doesn't feel bulky or heavy to carry (even though it is).
It's huge, I don't have to refill it more than twice a day, and at night, it's more than enough for my bedside.
The cap screws on, and it's leak resistant (although if you tip it over full or don't get to it fast enough, it'll leak).
The colors. There's a huge variety of them so theoretically you can choose your favorite (as long as the color you like is in stock - see my "cons" for more details on THAT).
And the Cons:
It's huge (also a pro). It's not easy to just drag this around with you anywhere. I leave mine in the car when I'm running into the store or dropping kids off for school.
Not super durable, the paint chips easily and I've heard of the handle snapping off (even though it appears to be screwed in?) This hasn't happened to me, but I've heard of it happening *a few* times. But there is a lifetime warranty on these cups so…that isn't a dealbreaker for me!
It's hard to get. When you're famous and everyone wants you, you're always sold out! I was able to get mine at my local Dick's Sporting Goods. However, I haven't been able to order one online (at cost) because they constantly sell out.
Yeti 35oz Rambler with handle and straw lid
I like this cup, it's a YETI, the name alone means it's going to be a great product. I got mine in white and I love the color. Objectively, this cup is built better.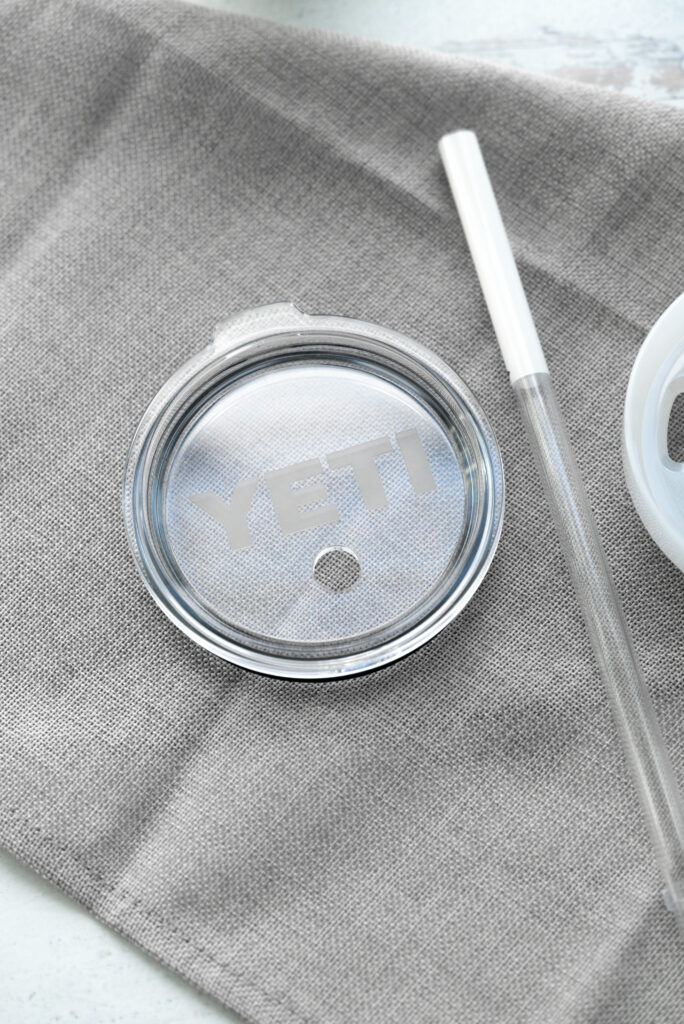 The pros:
It's a YETI, it'll last forever.
You can knock it down a mountain and find it at the bottom in tact.
The straw lid is very nice.
The handle is strong and won't pop off.
The cons:
It's not made for people with small or delicate hands (like me). It feels like it's made for a man-hand.
If you knock it over it leaks rather quickly.
The handle is TOO DAMN SMALL, are you kidding me, YETI? WHY? Again, I have small hands, and I'm complaining that it's small? They really need to fix this. This is the biggest gripe I have with this cup, if it had the Stanley handle, this rambler would be my choice.
The winner?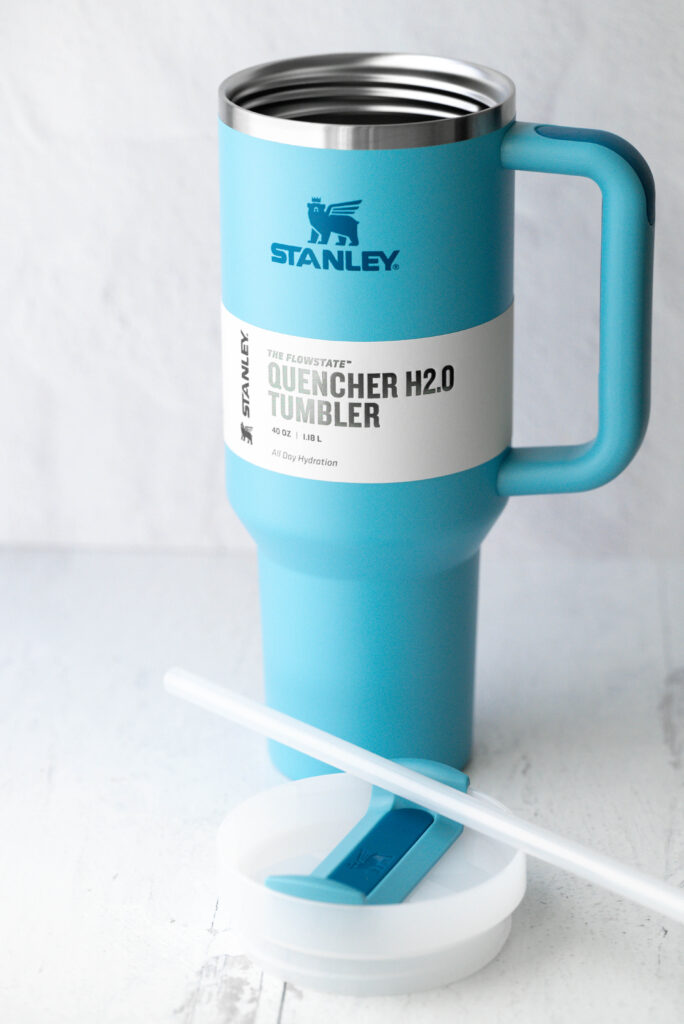 It's the Stanley 40oz Quencher. It wins, because of the handle.
As far as how long they keep drinks hot or cold–I couldn't notice a huge difference. While some people are saying that the Stanley keeps drinks cold for "days", I'm just not sure that's a true statement but I live in the south and my car gets hot. I tend to think the YETI is more reliable in terms of keeping drinks hot/cold. The Stanley does just as well, but maybe not quite as well. The handle makes up for anything that the Stanley cup lacks.
Conclusion
You can't go wrong, both cups are great. I just happen to like the Stanley a little more than the YETI because the handle is so convenient and comfortable!
But, I have both, love both, and I'm keeping both!
I'll buy a few more Stanley Quenchers (probably in both the 30 and 40 oz) because of the nice colors and handles. I won't need multiple 30oz YETI cups–unless they fix that handle situation.
Drinks to try!
I like to keep my drinks cold, especially by the pool. Maybe consider making these drinks and putting them into your new Stanley or YETI?